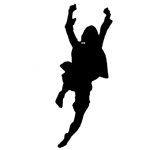 UNITY Art  Nabiha & Thom  Est. 1997
* celebrate life ! *
photography based spiritual organic 2D art
exhibiting worldwide
Nabiha Dahhan & Thomas Kolodziej
Base: 97080 Würzburg
GERMANY • INDIA
Call: +49.173.1935.204
mail @ unityart . eu
www.unityart.eu
Facebook.com/Nabiha.UndThom
Facebook/unityart
Instagram Unity Art
Commercial Director India: Mukul Purohit

* OWN ART – LIVE WITH THE ART YOU LOVE! *
Do you like our work?
Would you like to live with an original Unity Art work?
Would you like to be the owner of an exclusively and individually produced artwork or make such a great present?
Would you like to rent one ore more of our originals to beautify your work space or your living room in a modern and representative way?
Are you looking for a realiable artist-team that can handle large photographic productions well?
Then call us or send an email!
We are looking forward to find an excellent artistic solution for your wall space.
* KAUFE KUNST – LEBE MIT DER KUNST, DIE DU LIEBST *
Gefallen Ihnen unsere Arbeiten?
Möchten Sie gerne mit einem original Unity Art Kunstwerk leben?
Möchten Sie ein individuell und exklusiv für Sie produziertes Kunstwerk besitzen – oder ein derart aussergewöhnliches Geschenk machen?
Möchten Sie eine oder mehrere Arbeiten für eine bestimmte Zeit mieten, um Ihre Büro- oder Praxisräume oder Ihr Zuhause zeitgemäss und representativ zu verschönern?
Sind Sie auf der Suche nach einem zuverlässigen Künstler-Team, das routiniert grosse künstlerische Foto-Produktionen übernehmen kann?
Dann rufen Sie uns an oder schicken sie eine Mail!
Wir freuen uns darauf, eine exzellente künstlerische Lösung für Ihre Wandfläche zu finden.
Email us if you want to be on the mailing list for our irregular newsletter
about new works and exhibition, subject: "newsletter"!
Utilisation rights for special publication purposes can be purchased – please ask.
No reproduction of anything published on this website without written permission.
All rights reserved. Please respect our work.
Thank you very much!
> We have been working with green electricity since 2002.
Schicken Sie uns eine Mail mit dem Betreff "newsletter", um unregelmässig 
über unsere neuen Arbeiten und Ausstellungen informiert zu werden!
Nutzungsrechte für Veröffentlichungen erteilen wir auf Anfrage.
Keine Reproduktion jeglichen Inhaltes dieser Seite ohne schriftliche Vereinbarung.
Unser Werk ist urheberrechtlich geschützt. Bitte respektieren Sie unsere Arbeit.
Vielen Dank!
> Wir arbeiten seit 2002 mit Ökostrom.
Merken