A SELECTION OF UNITY EXHIBITIONS SINCE 2006

2011
Exhibition opening of Trautes Heim, Glück Allein, Nassauischer Kunstverein Sept 10 – Oct 23 2011 as part of the Wiesbadener Fototage 2011, presenting the publication of UNITY 1997 – 2010 in GEO International 10/2010 in a showcase.
https://unityart.eu/unity-nassauischer-kunstverein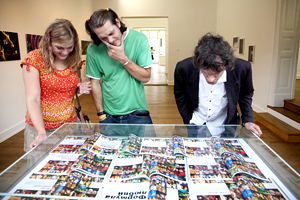 2011
UNITY making of Thalhaus Galerie, Wiesbadener Fototage
https://unityart.eu/making-of-wiesbadener-fototage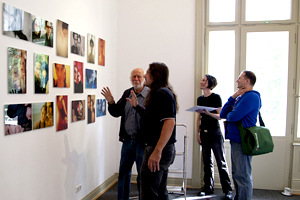 2009
Nabiha + Thom live at the Katapult Babbel Night
talking about 14 years UNITY January 26 2011 (10:59min, in German)

Wir danken der Einladung zum Katapultfestival 2011 und dem Interesse an unserem Langzeitprojekt UNITY!
2009
UNITY making of & exhibition opening, "Woodstock 1969 – 2009″, Galleria Studio 44, Genova, Italy
https://unityart.eu/woodstock-show-genova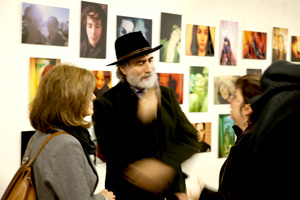 2007
UNITY, Women`s Art Festival, LePont Gallery Aleppo, Syria
International cultural exchange and happiness before the war.
https://unityart.eu/unity-aleppo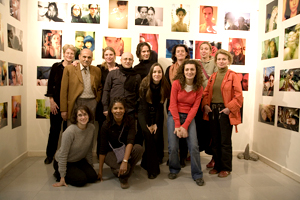 2006/2007
UNITY, Bremer Förderpreis für Bildenede Kunst / Bremen Award for Fine Arts
https://unityart.eu/making-of-bremen-award-for-fine-arts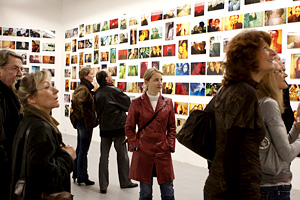 It took us 5 days to hammer 602 nails into this old bunker`s walls and hang 301 UNITY images from 1997 to 2005 in 7 rows up to 5 meters hight. The exhibition opening of the Bremen Award for Fine Arts 2006 at Staedtische Galerie Bremen was on January 20 2007.
2006
UNITY, LOVE is the Message, Galerie Storkower Bogen, Berlin 2006
https://unityart.eu/love-is-the-message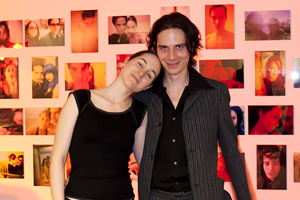 2006
Welcome to Nabiha + Thom`s UNITY Vernissage on March, 9th 2006
at Galerie 11, Gruner + Jahr Hamburg!
Exhibition with 300 images until May 3rd 2006 including the Long Museum Night & the opening of the World Press Photo exhibition, Gruner + Jahr Pressehaus 2006
https://unityart.eu/unity-gruner-und-jahr-2006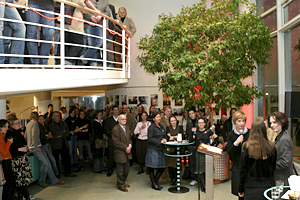 2006
UNITY Soloshow Gruner + Jahr Galerie 11 Pressetext / press release (deutsch/english)
https://unityart.eu/press-release
2006
UNITY Soloshow Gruner + Jahr Galerie 11 interview (deutsch/english)
https://unityart.eu/gruner-jahr-interview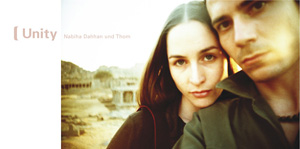 2005/2006
UNITY BOOK I, analogue
https://unityart.eu/unity-book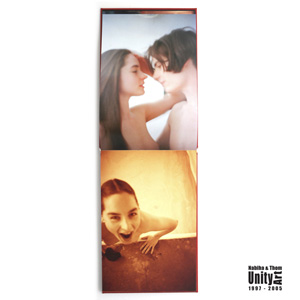 PDF 3,2 MB for private use only. No publication without permission!
Unity Art Nabiha + Thom_UNITY Book analogue I