* OWN ART _ LIVE WITH THE ART YOU LOVE! *
You can buy our art, rent originals and commission individual works and productions.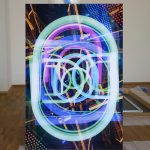 Please contact us to recive our current pricelist and learn about the availability of your desired piece.
All of our artworks are guaranteed stictly limited editions signed and numbered and are delivered with a Certificate of Authenticity.
If you want to visit us in our studio, please contact us.
Prices include german VAT of 7 % (artists studio sale) for one ready to hang artwork including the most superb mounting quality UltraSec® M:
the photographic print is mounted behind 4mm reflexion free crystal clear museum glass in combination with liquid silicone.
Prices are excluding packing and shipping.
The cost of renting a piece of art is 2 % of the purchase price per month before tax plus shipping and handling.
The rent paid for a work of art will be deducted in full if the artwork is purchased.
Rental costs are deductible as business expenses.
Please ask for availability.
(All information is subject to change.)

Thank you for your interest in our art!
We are looking forward to receiving your email / phonecall!
mail@unityart.eu +49-173-1935-204
Below you can see examples of wooden crate international shipping to the US and China.

* LEBEN SIE MIT DER KUNST, DIE SIE LIEBEN! *
Sie können unsere Kunst kaufen, mieten und Einzelstücke, sowie individuelle Produktionen in Auftrag geben.
Bitte kontaktieren Sie uns, um eine aktuelle Preisliste zu erhalten und Informationen über die Verfügbarkeit, der von Ihnen gewünschten Arbeit zu erhalten. Alle unsere Arbeiten sind garantierte strikte limitierte Editionen, von uns signiert und nummeriert und werden mit einem Echtheitszertifikat geliefert.
Gerne können Sie auch einen persönlichen Termin mit uns in unserem Atelier vereinbaren.
Die Preise beinhalten Mwst. in Höhe von 7 % (Atelierverkauf) für eine hängefertige Photographie in absoluter top Qualität in UltraSec® M: der photographische Print wird mit flüssigem Silikon hinter 4 mm dickem entspiegelten Museumsglas kaschiert.
Die Preise verstehen sich zuzüglich Verpackung und Versand.
Die Mietkosten eines Kunstwerkes betragen monatlich 2% vom netto Kaufpreis zzgl. Verpackung und Versand. Die für ein Kunstwerk gezahlten Mieten werden bei dessen Kauf in voller Höhe auf den Kaufpreis angerechnet. Mietkosten sind als Betriebsausgaben steuerlich absetzbar.
Bitte fragen Sie nach der Verfügbarkeit.
(Änderungen vorbehalten.)

Vielen Dank für Ihr Interesse an unserer Kunst!
Wir freuen uns, auf Ihren Anruf / Ihre Email!
mail@unityart.eu +49-173-1935-204
Beispiel Verpackung Holzkiste internationaler Versand USA/China: