FIRST ABSOLUTELY SUBJECTIVE TRANSPARENT UNITY ART PHOTO INTERPRETATION CONTEST 2013
We cordially invite art-lovers, collectors, art-journalists, art-critics, art-historians, curators, gallerists, artists and people who are inspired by images to take part in our contest!
IDEA:
As artists it is a special moment to experience what a viewer sees in our images and what different perceptions and emotions images can trigger. Art and photography always work as a mirror – for both, viewer and artist. It is an exciting exchange of mutual inspiration.
We are interested to see how our METAMORPHOSES inspire you!
We would like to know what you see in our images and what thoughts come to your mind when you look at them.
WHAT YOU NEED TO DO:
Write a text describing your own personal and individual thoughts, a picture interpretation, a free text, a comment or some kind of similar feedback of any length about one or several of these METAMORPHOSES:
PRIZE:
The first prize for the interpretation we like most is an original c-print of FIREBIRD, number 1/20 of edition I in 50x50cm, numbered, dated and signed – including worlwide postage!: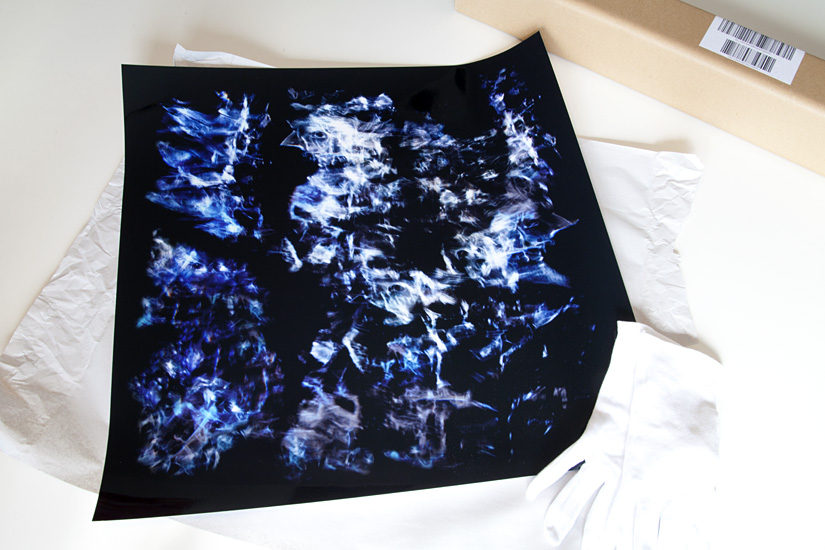 Additionally, the first 20 participants will receive FIREBIRD in a special edition in 10x15cm, numbered, dated and signed and if desired with a personal dedication also including worldwide postage: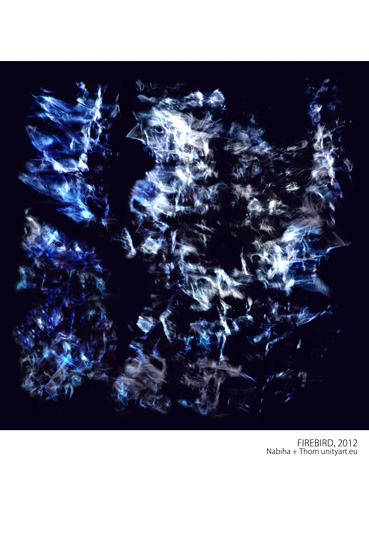 Should you comment on several single images and be among the first twenty, you can only receive one special edition print.
It is possible to write
one
text about
several
images!
Non serious comments will be disqualified.
COMMENT in three different ways:
1)
Directly on the blog using the "comments" button below each image following the links above.
2)
On facebook. If you are not connected with us, please send us a friendship request to
www.facebook.com/Nabiha.UndThom
  or follow us at
facebook.com/unityart
.
3)
You can also look at the METAMORPHOSES
following the links above
and send us your text by email to news@unityart.eu subject "Unity Art Contest".
Comments that we receive by email may be pubished on our homepage, the blog and facebook using your name and surname.
If you wish, we can also only use your first name and the fist letter of your surname or an alias.
LANGUAGE:
You can write in English or German.
TRANSPARENCY:
We will notify the first 20 participants who will receive the 10×15 cm special edition right where they posted their comment – and let you know which number of the special edition you will get. We will also ask for your address (by email), so we can send you the print. We will not use your address for anything else.
TIME:
You can send in/post your texts between March 21st and April 21st 2013.
Please feel free to forward and share this contest with your friends!:
unityart.eu/contest-2013
unityart.eu/wettbewerb-2013
HAVE fun and inspiration!
Best wishes
& * celebrate life! *
Nabiha & Thom
March 2013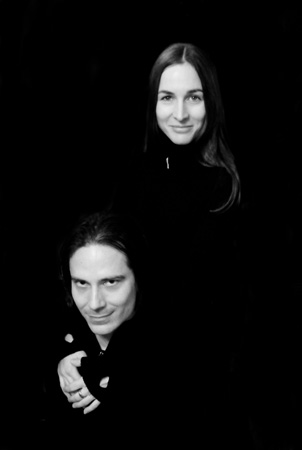 ORGANISER:
Since 1997 the artist couple Nabiha & Thom lives and works in Bremen, Hamburg and Würzburg.
Besides many exhibitions in Germany, their works were shown in the UK, France, Italy, Austria, Syria, Russia, Latvia, Spain, Cambodia, Greece and the USA. They are available in limited editions in museum quality.
If you want to receive our irregular Unity Art news, please send an Email, subject "newsletter" to
news@unityart.eu
. Thank you!