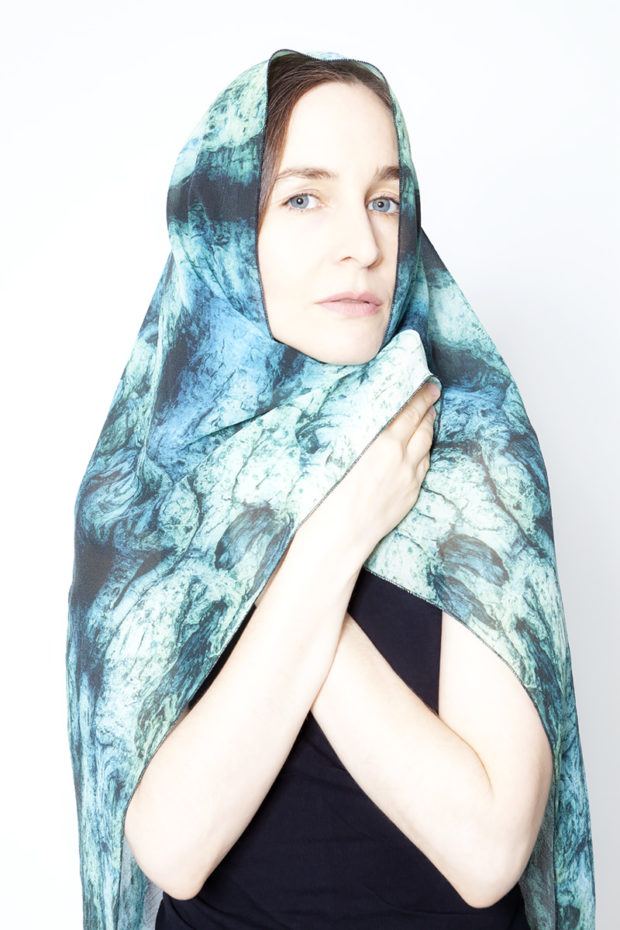 We are delighted to present Nabiha´s second 100% pure Real Georgette Silk Art Scarf featuring the artwork Kaleidoscope XIV from Nabiha´s series Psychedelic Kaleidoscope. This scarf is exclusively only available from us.
Size: 90×90 cm.
The Real Georgette Silk (50gsm) differs a bit from Nabiha`s first silk scarf Chakra # 3:
the colors are a bit more matt, the fabric is a bit easier to grip (being stronger in color on one side). The details are very sharp – and mysterious!
Available now for just: 129 €*
Order directly from us via Instagram DM, email or telephone: mail@unityart.eu or give us a call at +49.173.193.52.04!
(*plus 3,90 € shipment within Germany / * EU and international shipping on demand.)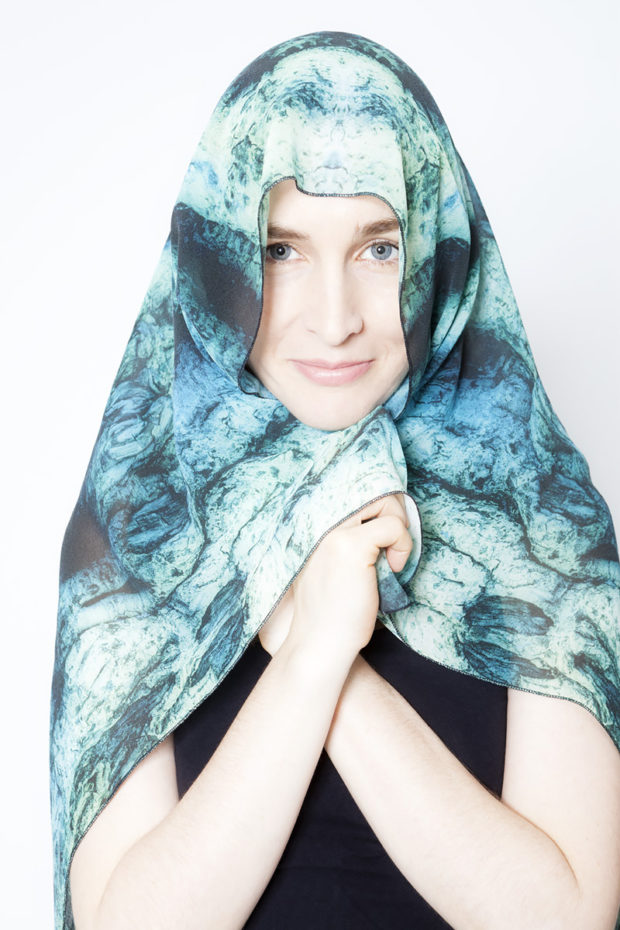 Wir freuen uns sehr, Nabihas zweiten Kunst Seidenschal zu präsentieren! Das zweite Motiv, das in Produktion geht ist Kaleidoscope XIV aus der Serie Psychedelic Kaleidoscope. Dieses Tuch ist exklusiv und nur bei uns erhältlich.
Größe: 90 x 90 cm
Die Echte Georgette Seide (50gsm) unterscheidet sich ein bisschen von Nabihas erstem Seidenschal mit dem Motiv Chakra # 3: die Farben sind eher matt und auf der Vorderseite kräftiger als auf der Unterseite. Der Stoff ist griffig. Die Details sind scharf und mysteriös.
Ab sofort erhältlich für nur: 129 €*
Bestelle direkt bei uns per Instagram DM, Email oder telefonisch: mail@unityart.eu
oder rufe uns an unter +49-173-1935204!
(*zuzüglich 3,90 € Versand innerhalb Deutschland / * EU und internationaler Versand auf Anfrage.)