---
DOORS OF PERCEPTION, 2015 (20 images)
Edition I: 90 x 60 cm 7 + 2 numbered, signed
Edition II: 120 x 80 cm 3 + 2 numbered, signed
UltraSec® museum glass / ready to hang
or print only
Please ask for details and availability.
* * *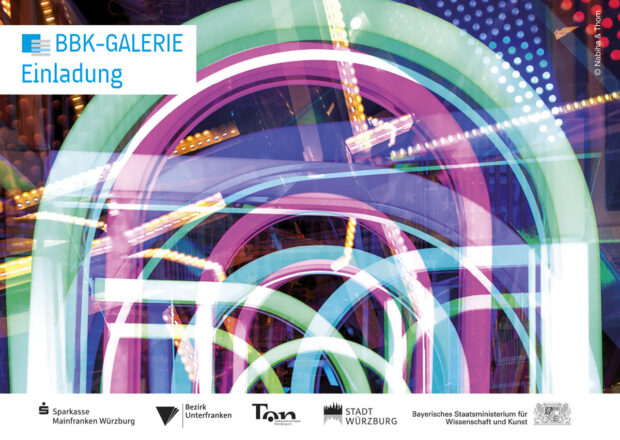 * * *
Recent shows:

2021
DOORS OF PERCEPTION
Die Neuen, Spitäle Galerie Würzburg
**
2021 DOORS OF PERCEPTION
Die Neuen, BBK Galerie im Kulturspeicher Würzburg
**
2020
DOORS OF PERCEPTION, Man and the Machine,
Loosen Art Gallery, Rome
* *
2019:
DOORS OF PERCEPTION @
"Transparenzen" Kap-Hoorn ART, Bremen
* *
2019:
Shortlisted for
Athens Photo Festival
 * *
2017
DOORS OF PERCEPTION at
MONDO GALERIA MADRID
* *
2017
DOORS OF PERCEPTION at
Exposición Ibicenco,
MONDO GALERIA
Centro Cultural de Jesús, IBIZA
* *
On the day of the finissage – May 21st 2016 –
DOORS OF PERCEPTION
won an artist residency + a cash prize at the
ZUKUNFTSVISIONEN2016 Bewusst.Sein
Festival for contemporary Art
sponsored by
Consciousness Network
& PHILOSOFIE.org
* *
2016
ZUKUNFTSVISIONEN2016 Bewusst.Sein
Festival für zeitgenössische Kunst
Festival for contemporary Art
Görlitz, Germany
* *
2016
Affordable Art Fair Milan
* *
2016
Snap to Grid Open Exhibit,
Los Angeles Center for Digital Art
LACDA Los Angeles, CA
* *
2015
ST.ART European Contemporary Art Fair
Messepark Strasbourg, France
* *
2015
C.A.R. Contemporary Art Ruhr
Förderfläche/sponsored booth,
Welterbe Zollverein, Essen
* *
2015:
DOORS OF PERCEPTION received a
Honourable Mention by the
London International Creative Competition
* *
2015
Flash Sound Up Nacht der Fotografie / Night of Photography
Wissenschaftspark Gelsenkirchen


*  *  *
Our sensory organs, brain and nervous system mainly function as filters: they select and reduce the excessive oversupply of stimuli.
It is their function to protect us from being overwhelmed by this amount of mostly useless and irrelevant knowledge.
Therefore, of the information picked up each moment, only a small, carefully selected amount that is of practical use remains.
The so reduced information continues to be recognized and reinforced by symbolic systems and philosophies.
What we generally conceive of as "this world", is only a fraction of our surrounding reality.
These filtering mechanisms can be loosened through meditation, hypnosis or chemical means, allowing additional aspects of reality to be perceived.
DOORS OF PERCEPTION simulates a bypass of the visual filter with purely photographical means:
the images are multi-exposures that have exclusively been composed inside the camera – without further digital manipulation.
They indicate in which complexity unreduced visual information probably really reaches our eyes.
As former students of Professor Dr. Gottfried Jäger (DGPH Culture Award 2014) Nabiha & Thom created these new "light-images"
in the spirit of concrete photography, exhausting experimental design options of modern camera technology.
(Text: Nabiha & Thom, 2015)
*  *  *
Unsere Sinnesorgane, Gehirn und Nervensystem fungieren überwiegend als Filter, sie selektieren und reduzieren das maßlose Überangebot an Reizen aus der Außenwelt.
Es ist ihre Aufgabe, uns davor zu schützen, von dieser Menge größtenteils unnützen und belanglosen Wissens überwältigt zu werden.
Daher verbleibt nur eine kleine sorgfältig getroffene Auswahl der in jedem Augenblick aufgenommenen Information, die von praktischem Nutzen ist.
Die so reduzierte Information wird weiter durch Symbolsysteme und Philosophien erfasst und gefestigt.
Was wir im Allgemeinen als "diese Welt" begreifen, ist nur ein Bruchteil der uns umgebenden Wirklichkeit.
Diese Filtermechanismen können durch Meditation, Hypnose oder chemische Mittel gelockert werden, was erlaubt weitere Aspekte der Wirklichkeit zu schauen.
DOORS OF PERCEPTION simulieren eine Umgehung des visuellen Filters mit rein fotografischen Mitteln: es sind Mehrfachbelichtungen, die ausschließlich in der Kamera komponiert wurden – ohne eine nachträgliche Manipulation am Computer. Die Bilder deuten an, in welcher Vielschichtigkeit unreduzierte visuelle Information vermutlich wirklich auf unser Auge trifft.
Als ehemalige Studenten von Professor Dr. Gottfried Jäger (DGPH Kulturpreis 2014) kreierten Nabiha & Thom diese neuen Licht-Bilder im Geist der konkreten Photographie und reizten die experimentellen Gestaltungsmöglichkeiten auf aktuellem Stand der Kameratechnik aus.
(Text: Nabiha & Thom, 2015)
*  *  *
*  *  *
Auf den ersten Blick das Las Vegas des 21. Jahrhunderts, New York, Hongkong, Paris, Singapur… die Anonymität und Universalität der Ikonen unserer Gesellschaft…
und dahinter, darunter der Jahrmarkt unserer Kindheit – blendende und blinkende Lichter moderner Metropolen im Spiegel der Erinnerungen an tiefere Schichten unseres Seins.
Das Riesenrad als Mandala unseres kollektiven Unterbewusstseins.
Und es geht immer tiefer… durch Spiralen und Schichten der Wahrnehmung, des Bewusstseins…
Ein visuelles Erlebnis im Rausch aus Formen, Bewegungen, Buchstaben und Zeichen, ein einziges Fest aus Licht und Raum im freien Fall —
DOORS OF PERCEPTION sind selbst zu Bildern geronnene Ikonografie des Durchgangs zum Spirituellen.
Sie sind Erfahrensorte und beglückende Wegweiser gleichzeitig für den Strudel der sich abstrahierenden Sinneswahrnehmungen
direkt vor dem Eintritt ins Mystische, die Stille, die Leere, die Erleuchtung gar?!
Wie eine Ahnung der Distanz von
Lichtjahren und Sternenbahnen im Universum, wie ein Einblick der
Bewusstseinsräume und Synapsenwindungen im Gehirn.
Ein großes photographisches Ausrufezeichen für ein großes existenzielles Fragezeichen. Oder umgekehrt?
(Text: Rabea Tjaden, 2015)
Merken
Merken
Merken
Merken